Please complete and return forms to our fax or email. If there is an urgent request for completed forms, please call the office directly to speak with a staff member.
Rochester Office Fax: 248-879-2235
Shelby Office Fax: 586-566-4427
Email: office@pedcontroy.com
All FMLA forms require a 2-3 week completion turnaround time and a $35 processing fee due at the time of request. Please call for further information.
Appointment Late Arrivals/ Cancellations/No Shows
PCT provides multiple courtesy reminders ahead of a scheduled appointment. Appointment arrivals past the scheduled appointment time may result in the need to be rescheduled. We do not guarantee a 'grace period' and cannot honor all late appointments. All appointments must be canceled 24 hours prior to the scheduled appointment time or are subjected to a cancellation fee of $25 per child. No show appointments are a disservice to the practice and patients. All no show appointments will be charged a $50 fee per child. If multiple no show appointments occur, the entire family will be dismissed from the practice with written notice.
Divorced/ Separated/Custody Family Policy
Pediatric Consultants of Troy cannot and will not become involved in any legal issues such as divorce, separation, or custody issues unless requested through appropriate legality. PCT kindly requests that any medical decision making including but not limited to vaccines, medication, etc. be agreed upon prior to the appointment.
Payments (including copays, deductibles, balances) are due at the time of the service of the appointment regardless of which parent is responsible for coverage. All payments due to be collected will be asked to be collected. PCT is not responsible for enforcing any legal financial agreements between the parents.
Neither of the patient's parents will not be limited to accessing their child's medical information or appointment scheduling unless court ordered with a proof of order in the medical record.
PCT will not call the opposite parent to inform of appointment scheduling, cancellation or requests. In addition, we will not call the parent who was not present at the appointment to discuss the events of the appointment. An after care summary report is provided on the patient portal for review.ny and all updated legal documentation pertinent to medical decision making of the patient must be provided to PCT in an appropriate and timely manner to keep in the medical record.
PCT will not tolerate abusive appointment cancellation and rescheduling patterns between parents.
Verbal abuse to staff members will not be tolerated.
*If any issues arise that become disruptive to our practice or impact the care of the patient, PCT reserves the right to discharge the entire family from treatment from Pediatric Consultants of Troy. No acceptions or accommodations will be made.
Clinical Psychologist Policy
PCT is staffed with an in- house independent clinical psychologist for our patients only. All
appointments must be canceled 24 hours prior to the scheduled appointment time or are
subjected to a cancellation fee of $50 per child. A yearly physical exam must remain up
to date with Pediatric Consultants of Troy in order to see the psychologist. Abuse of
appointment rescheduling/ canceling will result in being referred to another specialist.
Financial Policy
The full financial policy of Pediatric Consultants of Troy effective January 1, 2023 is available in the office. All statements and balances are available on the Patient Portal Link https://14995.portal.athenahealth.com/. To make a payment please visit the Portal or call the office.
A brief summary of the financial policy is provided below:
PCT will bill the insurance company listed for all patient visits on the patient's behalf. Ultimately, the patient/parent/guarantor are responsible for any and all balances that the patient's insurance is not contractually obligated to pay. All patients should know their own insurance policy and what the policy may or may not cover including routine labs & screening coverage. It is not the office's responsibility to supply coverage and benefit information to the patient. It is also the patient/parent's responsibility as a guarantor to have all the insurance & personal information in the patient chart to be correct and up to date at each and every date of service including but not limited to phone numbers, home address, email address, etc.
Account Statements & Balances:
If left unpaid, balances will be addressed at every appointment to be collected in full.  Account statements detailing account balances will be generated and mailed home to the address listed on the account. After three generated statements and no payment has  been made towards the balance, the account will then be sent into review for collections.
Patients Without Insurance Coverage:
We do understand that sometimes patients are without insurance coverage. For these situations, we do have a self pay/time of service fee schedule. These fees are only applied to patients that are truly without insurance & all balances must be paid in full prior to the services being performed. For more information, please call the office.
Co-Pays & Account Balances:
All copays are due before being seen for any patient appointment. We accept all forms of payments including cash, credit card, or check. We do expect that if there is an outstanding account balance that the guarantor will voluntarily pay all balances due from past services as well as current copays before the next service is rendered.
Appointment Fees- Late/ Same Day Cancels/ No Shows:
Parents/guardians are responsible for making sure patients arrive on time for their appointment. PCT will send email, phone, text & portal reminders to confirm the appointment. Any appointment made within two business days is considered to be an automatic confirmed appointment. In order to be on time, you should arrive at the scheduled appointment arrival time. Parents/guardians are asked to give 24 hour notice prior to any appointment cancellation or reschedule.
Late Fees:
If a patient is more than 15 minutes late, PCT reserves the right to cancel the appointment if determined based on the clinician's schedule and a late cancellation/reschedule fee of $25.00 will be considered to be applied.
Same Day/ No-Show Fees:
No show/no call is defined as no notice within 1 hour of the scheduled appointment time which is subject to a $25.00 fee. After two missed no call/ no show appointments a letter will be mailed home as a warning reminder of our office appointment policy. After three missed no call/ no show appointments a dismissal from the practice letter will be mailed home and PCT will provide 30 days of temporary care until a new primary care physician is established.
Patient Centered Medical Home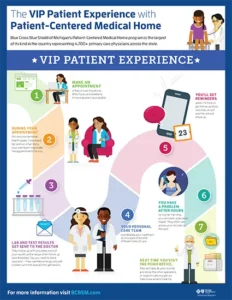 PCT has been proudly designated as a Patient Centered Medical Home since 2009. PCMH is a model of care in which patients are in a direct relationship with their PCP and coordinate care bidirectionally.
Prescription/ Medication Contract Policy
PCT will not prescribe any medications without seeing the patient. Our policy states patients receiving prescriptions for controlled substances are required to sign a Controlled Substance Agreement and adhere to protocol. After the initiation of treatment, a follow up visit is required within 30 days, and then every 3 months after that. If there is a change in dosage needed then you will be asked to come back within 30 days. There are no exceptions to this rule. No refill of controlled substance medication prescribed can be made if these follow up visits are not kept. I understand that to obtain a refill, I must call the office three days before the refill expires to request a refill.
Respect/ Right to Reserve Privacy Policy
As permitted by law, PCT reserves the right to amend or modify our practice policies. The privacy of your protected health information will be maintained by adhering to all HIPAA guidelines. All patients regardless of race, color, sex, gender identification will be respected and provided appropriate care. PCT carries a ZERO TOLERANCE policy for any verbal abuse to/from our patients, staff & providers. Any abuse of relationships will be an automatic dismissal.
Specialist Referral Policy
All HMO and some Medicaid insurance policies will require an insurance referral to be seen by a specialist provider. It is the patient's responsibility to contact PCT and provide the necessary information to process a referral request. Please ensure an adequate time frame is given to complete the request. Same day requests may not be able to be completed.
18+/ College Transition to Adult/ Family Medicine Policy
Patients 18 years and older will be transitioned to adult/ family medicine practice to further provide age appropriate medical care. In some instances patients 18 and older can remain with PCT under the agreement that an up to date yearly physical be completed on file by Pediatric Consultants of Troy. If that agreement cannot be withheld they will no longer be able to be seen for sick or annual appointments and will be dismissed to adult medicine.
Vaccination Policy
As of January 2023 Pediatric Consultants of Troy will be a vaccinating practice & will no longer be accepting non-vaccinating new patients or newborns. While we previously have had a long- standing vaccine choice policy, all Pediatric Consultants providers firmly believe in the effectiveness & safety of vaccines to prevent serious illness and to save lives. All children and young adults should receive all of the recommended vaccines according to the schedule published by the Centers for Disease Control and the American Academy of Pediatrics. Like you, we believe there is nothing more important than keeping your children healthy and safe. We understand that parents/guardians have questions and concerns regarding vaccines and our providers are happy to discuss these concerns with you to empower responsible vaccine decision making.
If parents plan for their children to receive all vaccines but on an alternative schedule, we will do our best to work with you, with the goal being that children are fully vaccinated as soon as possible. Children must receive their primary series of vaccines by age 2 and all vaccines required for school by age 4. If vaccines are not done by those ages, patients will be required to find another pediatric health care provider. Because we do not believe in the need for an alternative schedule, we will not choose which vaccines to be administered. The recommended vaccines will be discussed by parents beforehand and parents will adhere to that schedule.
In addition, all final vaccine decisions are made ahead of preparation of the vaccine vials during the appointment. A consent form will be asked to be completed by the legal guardian of the child to draw up the requested vaccines. Once vaccines are signed for and drawn up by the medical staff, the patient is responsible for the charges that can occur if a decision is changed.
We also acknowledge that the decision to vaccinate your child is a personal one. With that being said, if you do not share the same ideology as PCT we respectfully suggest establishing with a new PCP who shares the same beliefs as you. We appreciate your cooperation and understanding. We sincerely thank you for entrusting Pediatric Consultants with your family's care. We look forward to continuing serving our community.
Sincerely,
Dr. Elizabeth Dubina, MD
Pediatric Consultants of Troy Owner
Dr. Jaime Dreyer- Leazza, MD
Pediatric Consultants of Troy Owner
Learn More about Child Vaccines
Parents seeking additional information are encouraged to learn more from your health care provider or these trusted sources:
American Academy of Pediatrics Resource for Children's Health Information
Centers for Disease Control & Prevention
U.S. Department of Health and Human Services
Every Child by Two's Vaccinate Your Baby Program
Healthy Futures
Immunization Action Coalition
Michigan Department of Health & Human Services – 2019 Michigan Measles Outbreak Information
What Does This Mean For Patients?
Existing Patients

Existing non-vaxxers are grandfathered in. All PCT providers will continue to practice good medicine and educate families on vaccine safety and effectiveness.

Existing Non-Vaxxer Families with a new baby or additional sibling that has not been established with us

PCT is not accepting any new non-vaxxer patients which include newborns and siblings that have not been established. If it is an inconvenience to have kids split between two offices, we respect your decision to transfer your family in its entirety to a new PCP. We appreciate your cooperation and understanding.

 New Patients never been established at PCT

PCT is not accepting any new non-vaccinating patients.
Electronic Check In/ Epion Policy
PCT has implemented a digital check-in system making intake and registration faster and easier for patients and providers! Patients can now conveniently and securely start the check-in process from their mobile phone. Epion's HIPAA-compliant platform provides a safe, secure, and scalable way to exchange healthcare data. Please complete your child's check in prior to the appointment. Parents and patients will be asked to complete any necessary intake on an ipad in the office before going back to their appointment if not completed ahead of the scheduled appointment. Thank you for your cooperation!
Pediatric Consultants of Troy, P.C. participates with many insurance plans. It is the patient's responsibility to provide the most current insurance and know your insurance policy before services are rendered in our office. If you have a new insurance plan and do not have your card at the time of visit, we will not be able to bill the insurance carrier. Payment will be required at time of service. If we receive your insurance card within the filing limits of your insurance, we will submit the claim to the insurance carrier for possible reimbursement. If a service is rendered and believed to be covered, our billing department will submit the service to the appropriate insurance plan. Co-payments are due at the time of service. You are responsible for any co-insurance, deductibles and/or non-covered services not paid by your insurance. Payment will be required upon receipt of statement. Accounts that do not reflect payment for a prior balance after three
statements will be sent to an outside collection agency. At that time, the account will be turned over to collection and the doctor/ patient relationship will be terminated.
Please call the office to confirm updated insurance participation.
 All HMO and Medicaid policies will require a (PCP) Primary Care Physician from our practice to be assigned to the insurance policy.
*Note- if the correct PCP assignment is not selected and backdated to the date of birth/ start of the policy, patients are responsible for all financial charges.
We accept a wide range of PPO, HMO and Medicaid insurance plans which include but are not limited to:
Blue Cross Blue Shield of Michigan
Medicaid Policies: Meridian, McLaren, United Healthcare, Priority Health & Molina

The Most Reliable Choice Since 1980!
Same Day Appointments are Available.
Rochester Hills Office
633 E South Blvd., Ste. 2400
Rochester Hills MI 48307
(248) 879-5570
Hours By Appointment Only
Monday through Friday: 8am – 5pm
Phones are turned off daily at 4:45pm
Saturday: 8am – 11am
Sunday: Closed
Shelby Twp. Office
50720 Schoenherr Rd.
Shelby Township, MI 48315
(586) 566-2340
Hours By Appointment Only
Monday through Friday: 8am – 5pm
Phones are turned off daily at 4:45pm
Saturday: Closed
Sunday: Closed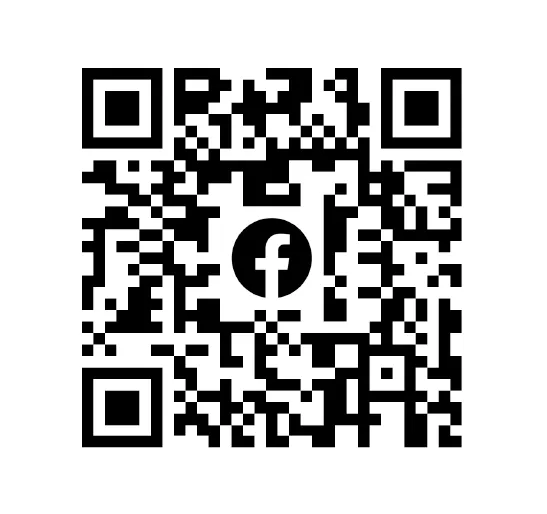 Connect With Us! Follow Us On Facebook!